Join Red Cobra Today!
Fill out the form below
Train Hard and Become a Champion!
Coach Red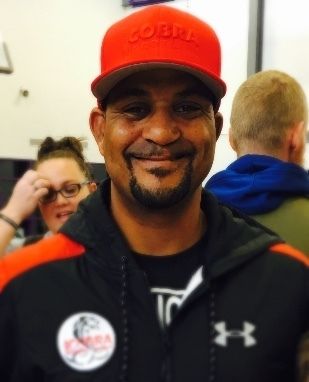 Chad Red, better known as C-Red, has been coaching wrestling for over 15 years. He began his wrestling at the age of 4. His accomplishment include High School Freetyle All American and Junior College All American. He wrestles at Lincoln college from 1993-1995. At the University of Indianapolis Chad was a 2 time national qualifier and MVP of the team. He wrestled 126 record with of 66 -16. Chad earned his Bachelor's degree in sports administration in 1997.Chad began his coaching career at Lawrence Central High School, where he coached from 1997-2010.Chad was assistant wrestling coach at Lawrence from 1997-2001 and was head coach at Lawrence Central from 2001-2010. He was the assistant coach at Waren Central High School from 2010-2011. Chad was the assistant coach at New Palestine High School from 2011-2012, and Head Coach from 2012 - present. As the head coach position at New Palestine in 2012, Chad led the Dragons to a 23-1 record, breaking all the New Palestine records. Chad previously owned Red Cobra Wrestling Academy several years ago and led several teams and wrestlers to numerous State and National titles. Red is licensed in First Aid and CPR and holds current Bronze, Copper, and Silver certifications. Chad is married with two children.